ABOUT THE PROJECT
Instructors: Leire Asensio Villoria & Hanif Kara
Team: David Hamm & Snoweria Zhang
GSD 6th Semester Options Studio, May 2016
(Re)Planned Obsolescence
As part of an endeavour sponsored by the Swedish engineering firm, Tyrens, we studied the potential to hybridize waste-to-energy plants, a popular way of disposing of waste in Nordic countries, with other programs in order to rethink the role of the incinerator in the urban environment. Here, the proposed hybrid is a mosque located on a hill in Högdalen, a suburb to the south of Stockholm.
Two site conditions that drew our interests were its elevation and a high concentration of Iraqi immigrants nearby. In light of the ongoing refugee crisis in Europe, we sought to hybridize the incinerator to counter the inevitable isolation one feels in emigrating to a foreign country, induced by language, religion, culture, and climate. The chosen site, situated in a rapidly growing residential area with close access to a train line, is a steep hill that provides a view of the whole city. Given the importance of elevation in Islam and the urban role that the hill can play in linking peripheral areas to the city center, we proposed a mosque as our hybrid program with the waste-to-energy plant.
The mosque and the plant, while being fundamentally different buildings, can mutually benefit greatly from a shared enclosure. The building served to organize the programs progressively from dirty to clean and rendered the steep hill more accessible. The excess heat produced by the plant moderates and controls semi-exterior spaces and to creates a warm park area on top that mediates the climate differences between Sweden and where most of the immigrants originate.
In April, 2017, this project was awarded the Architizer A+ Award in the Unbuilt Commercial category.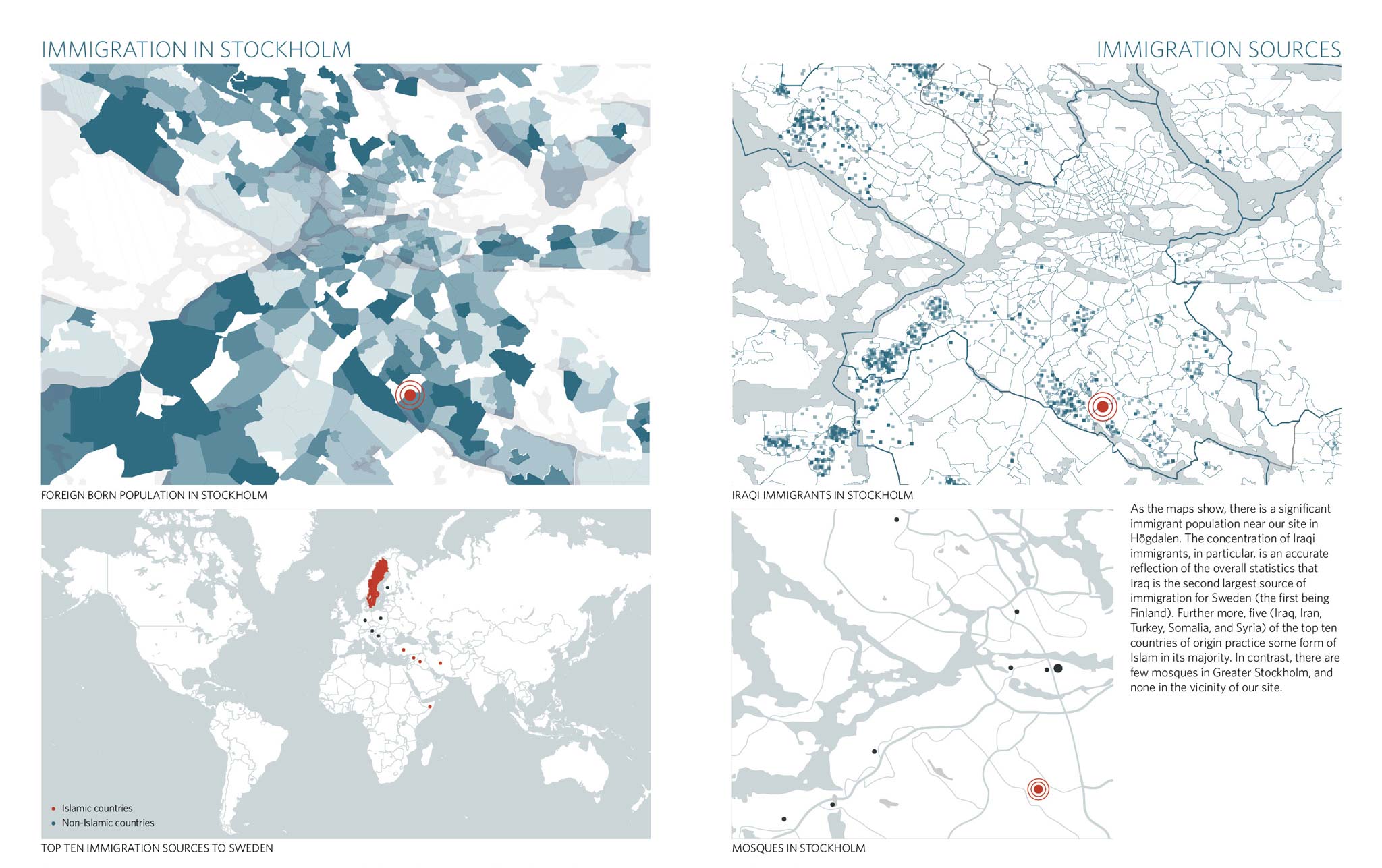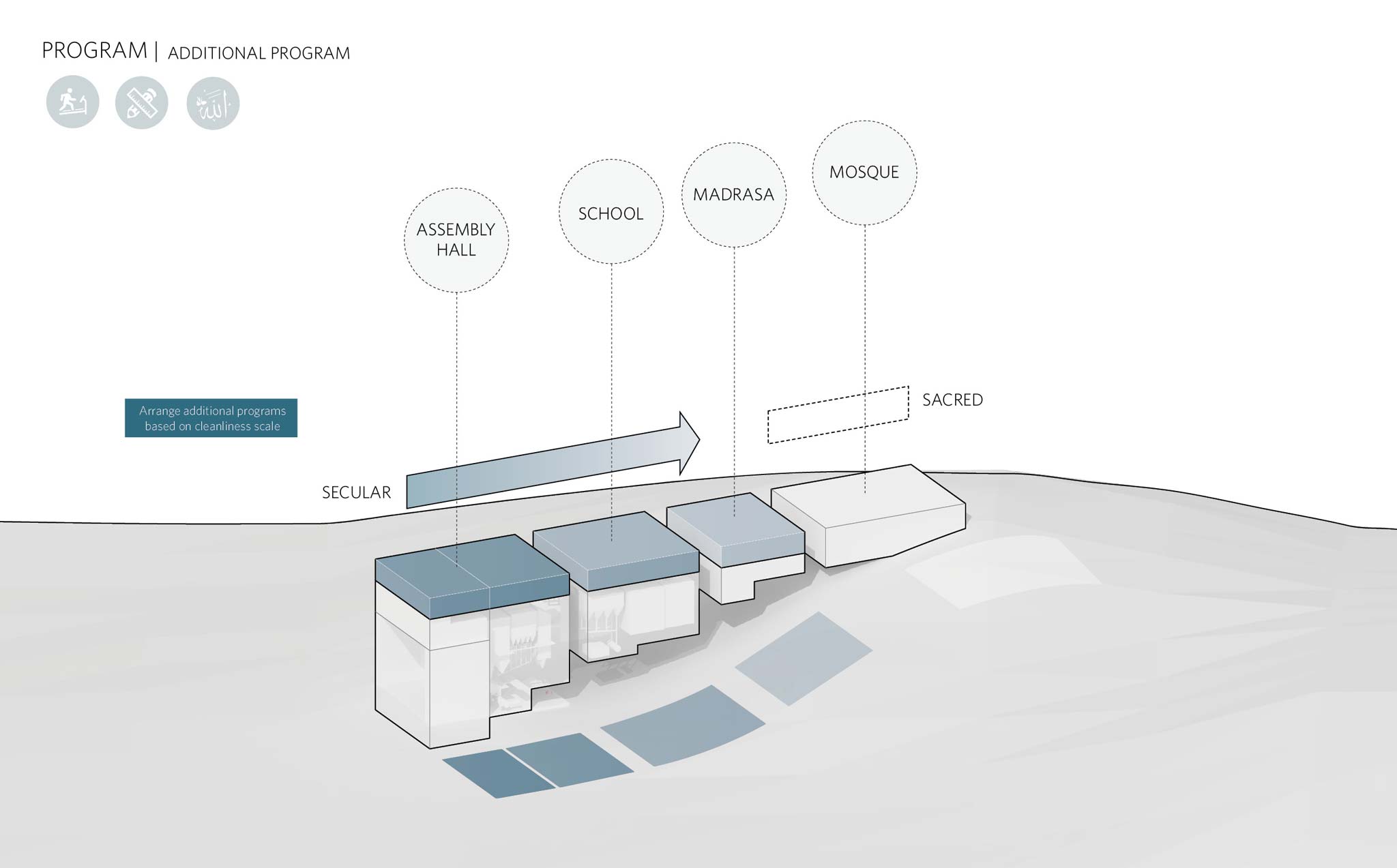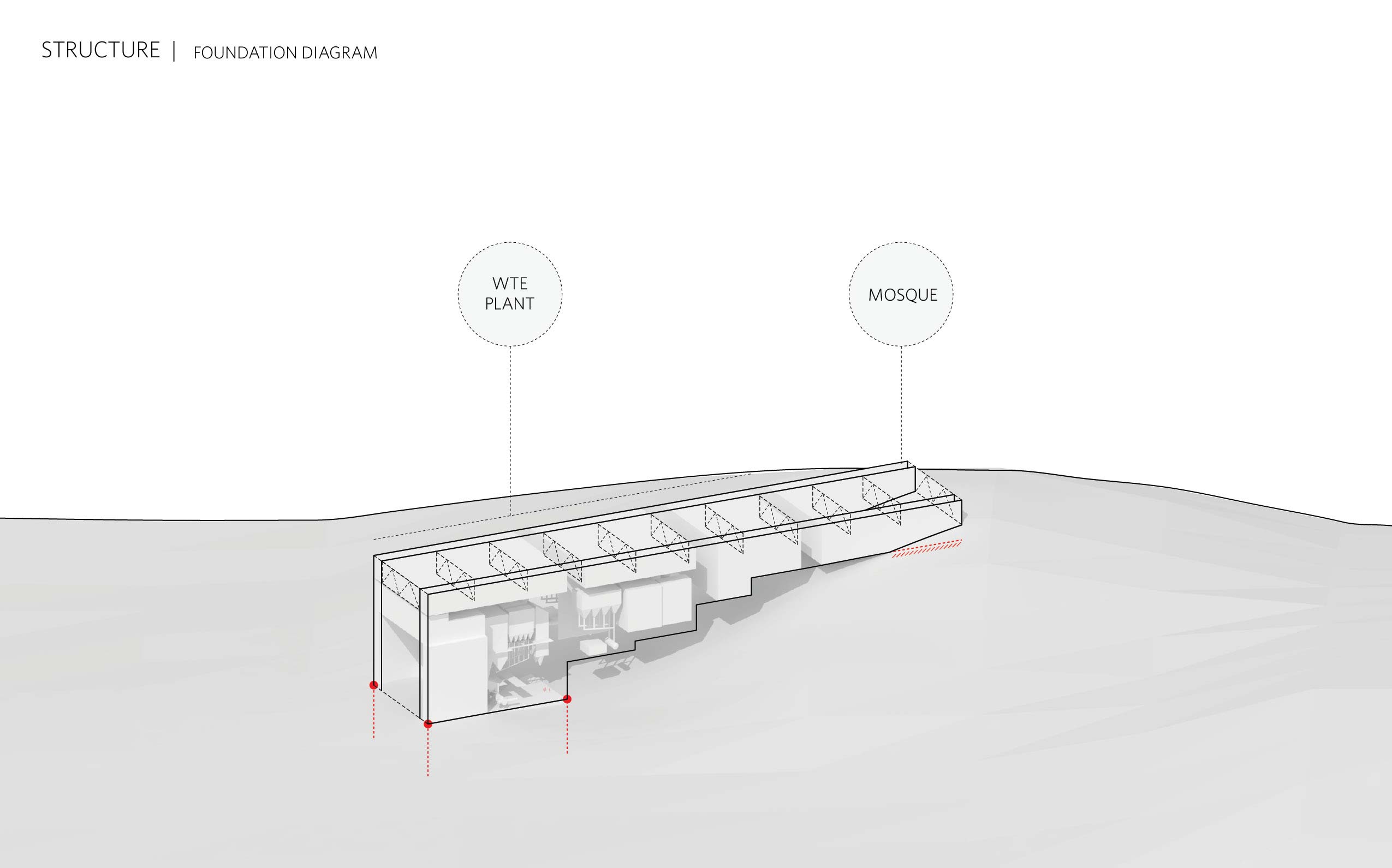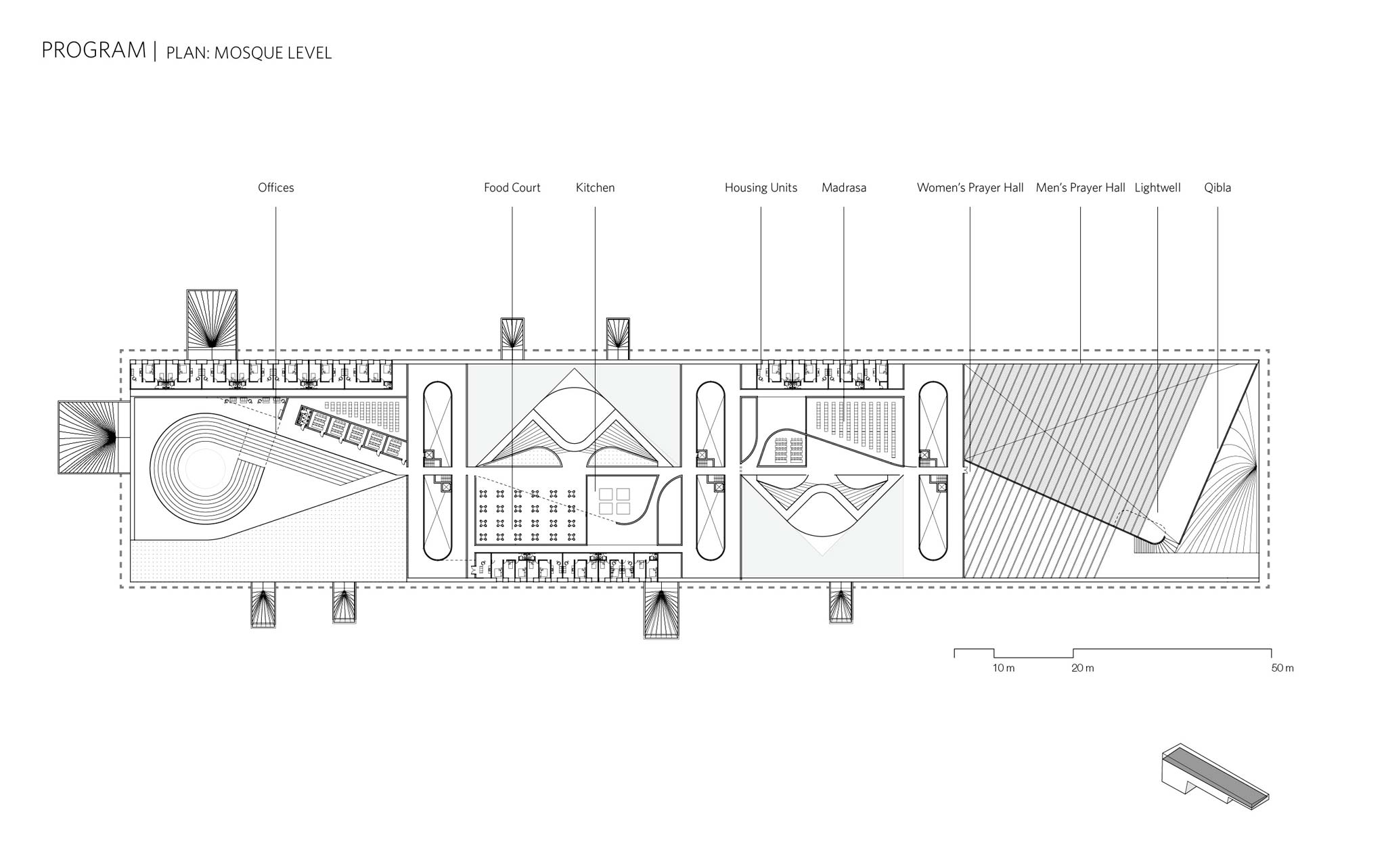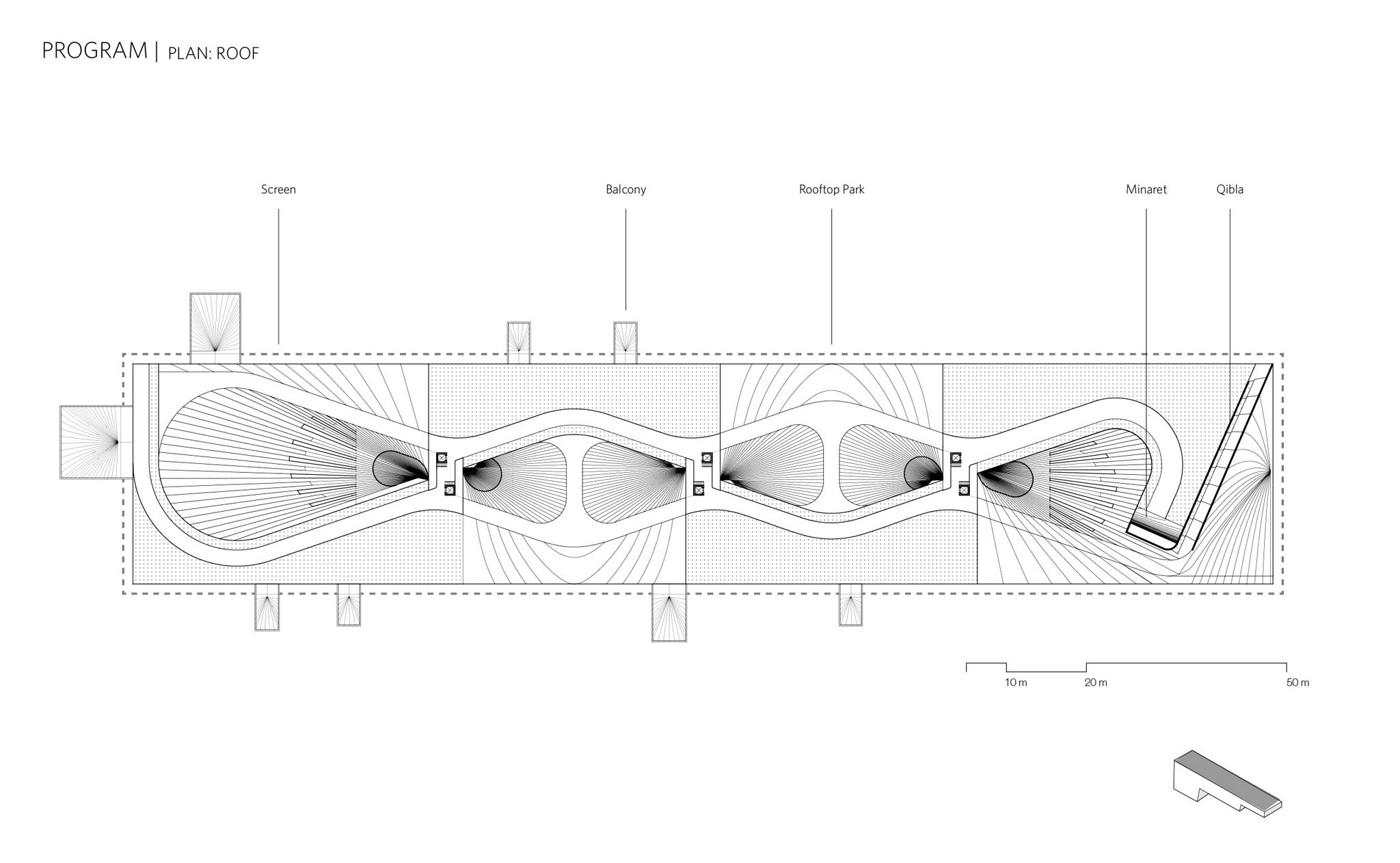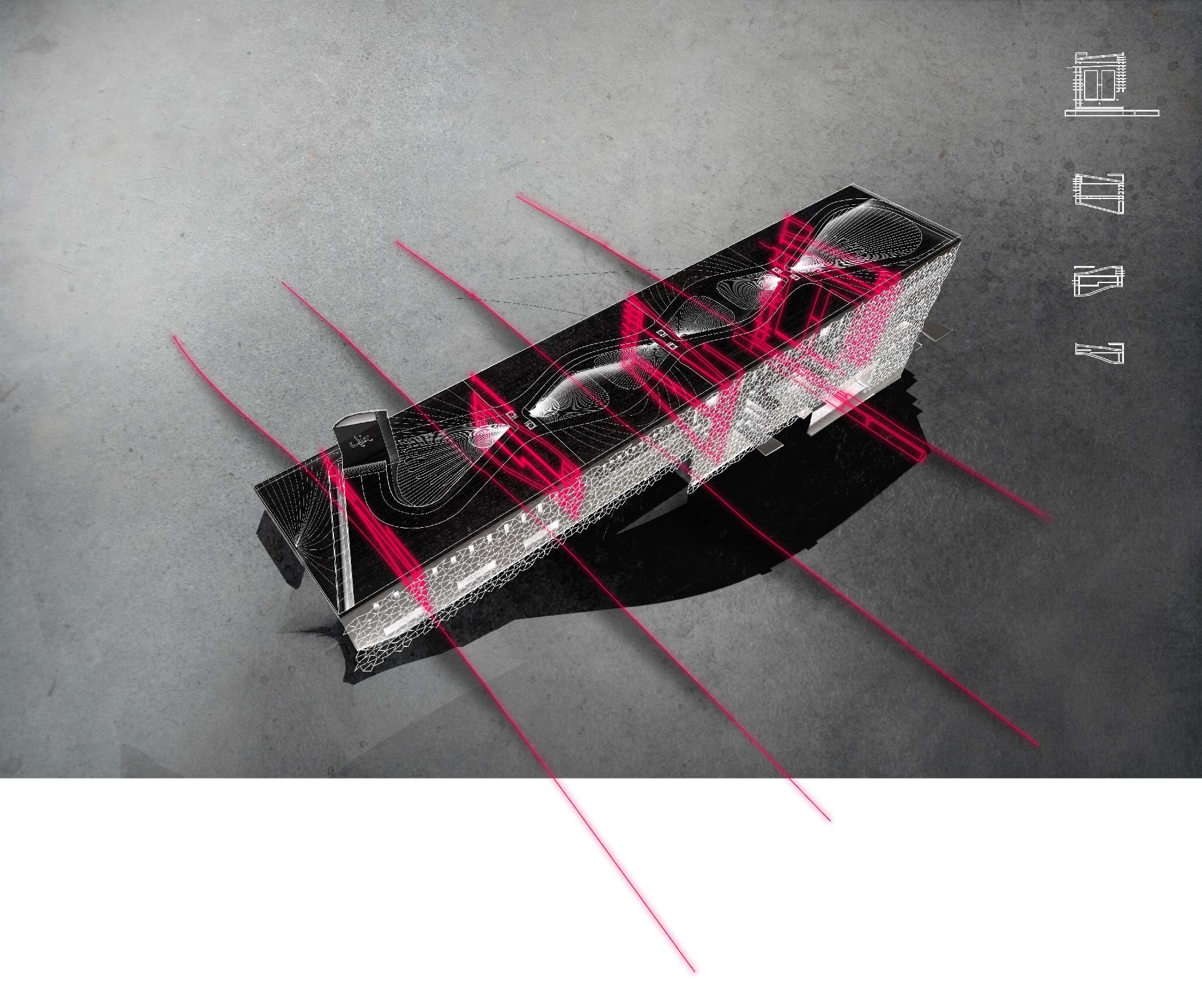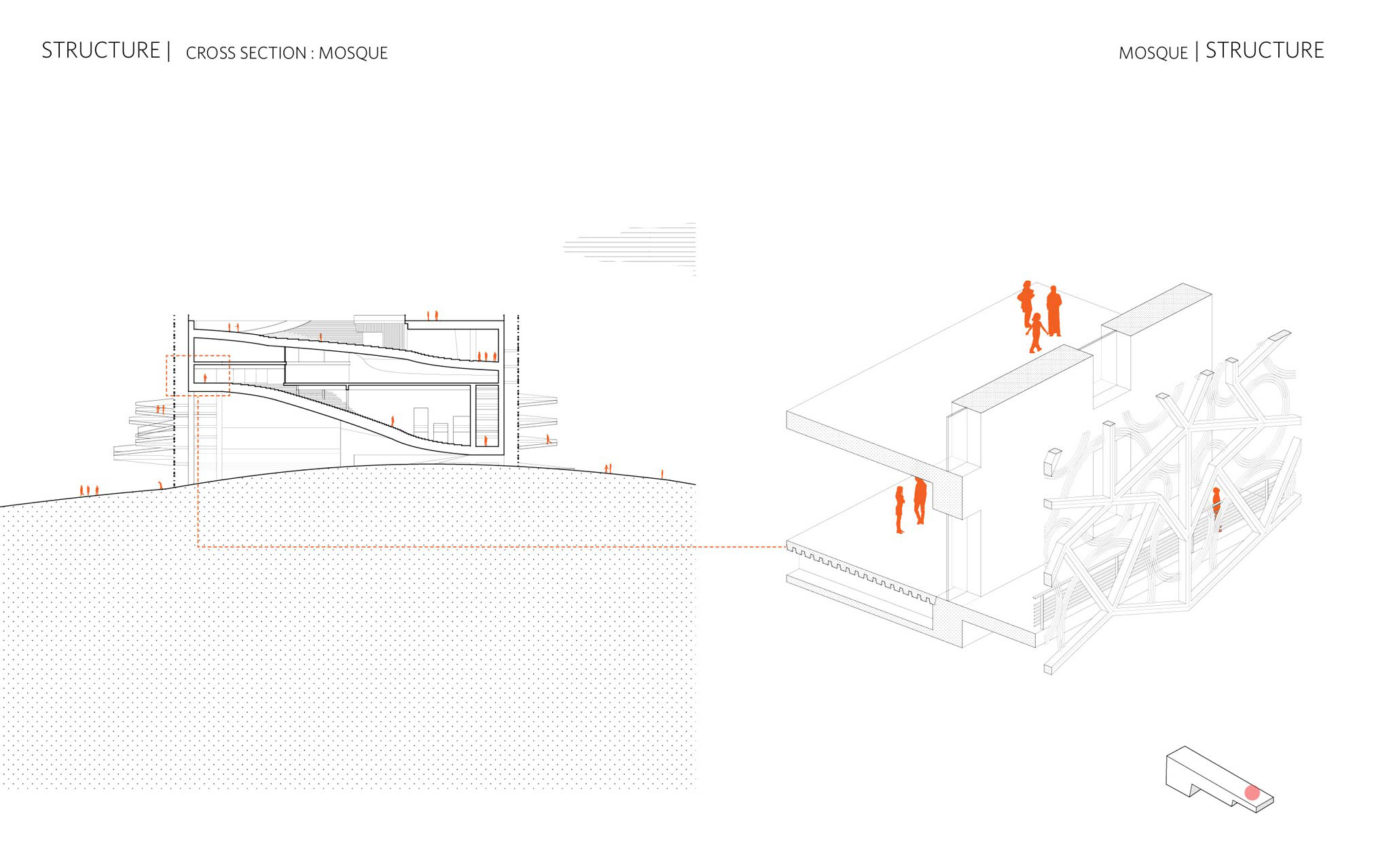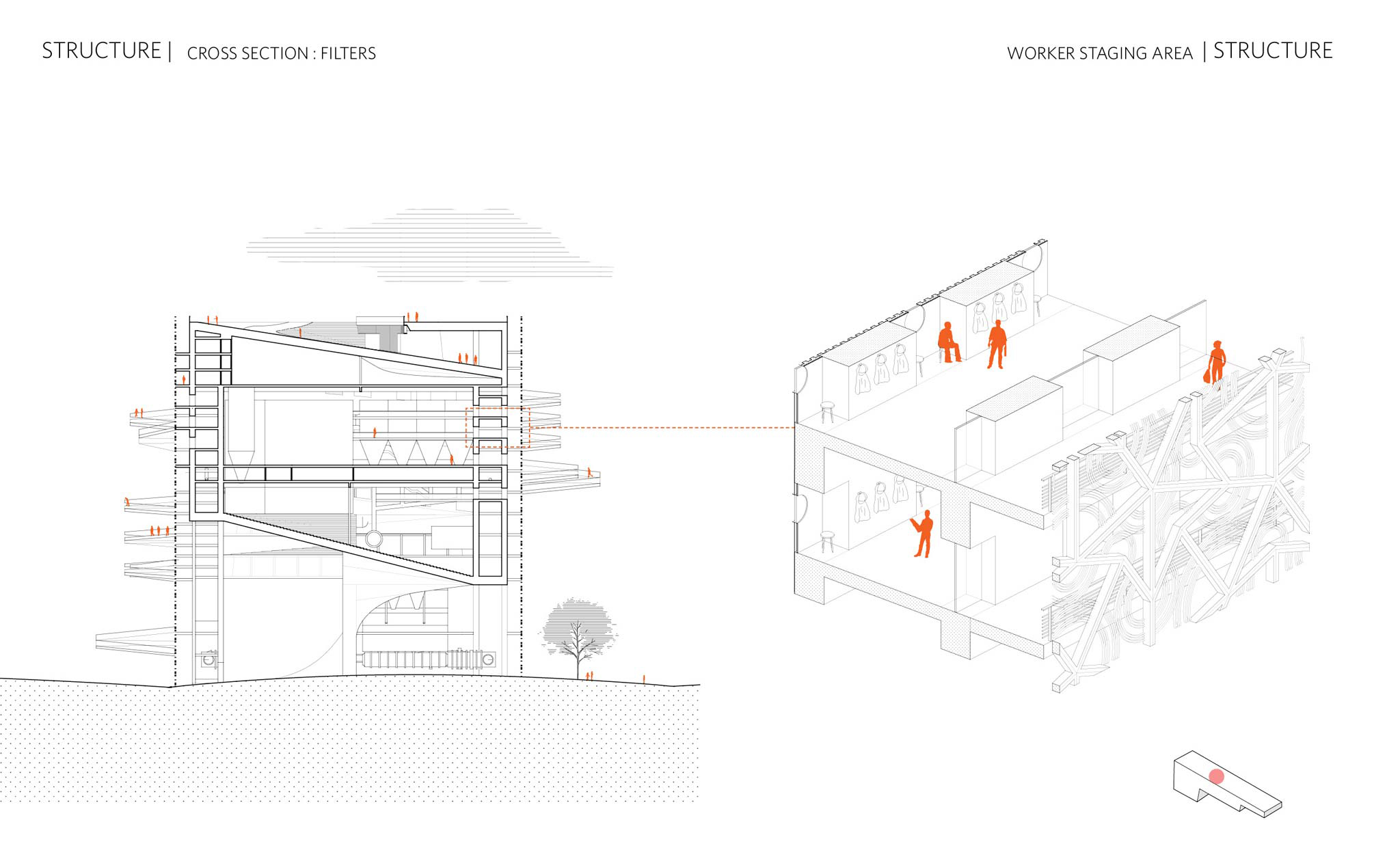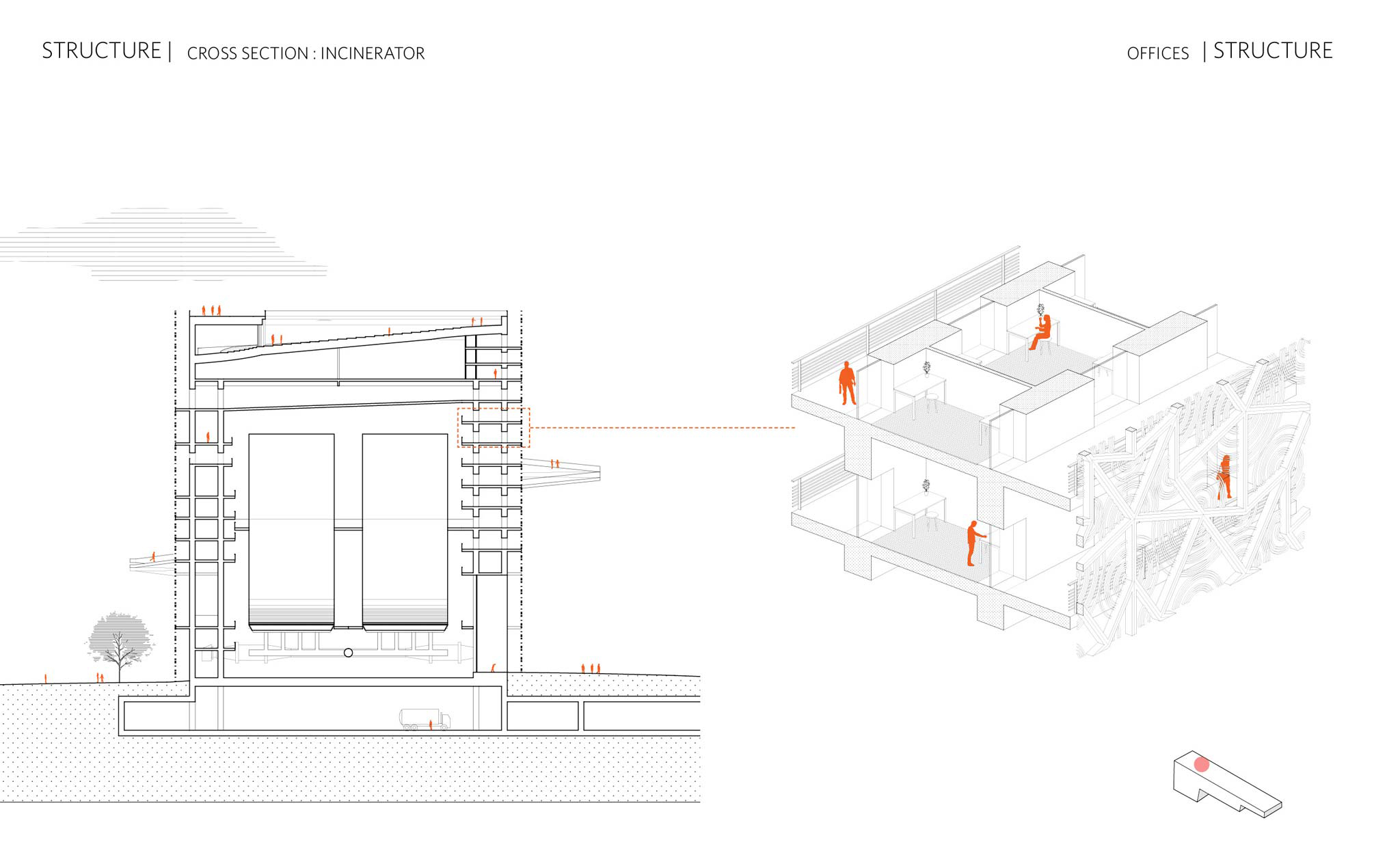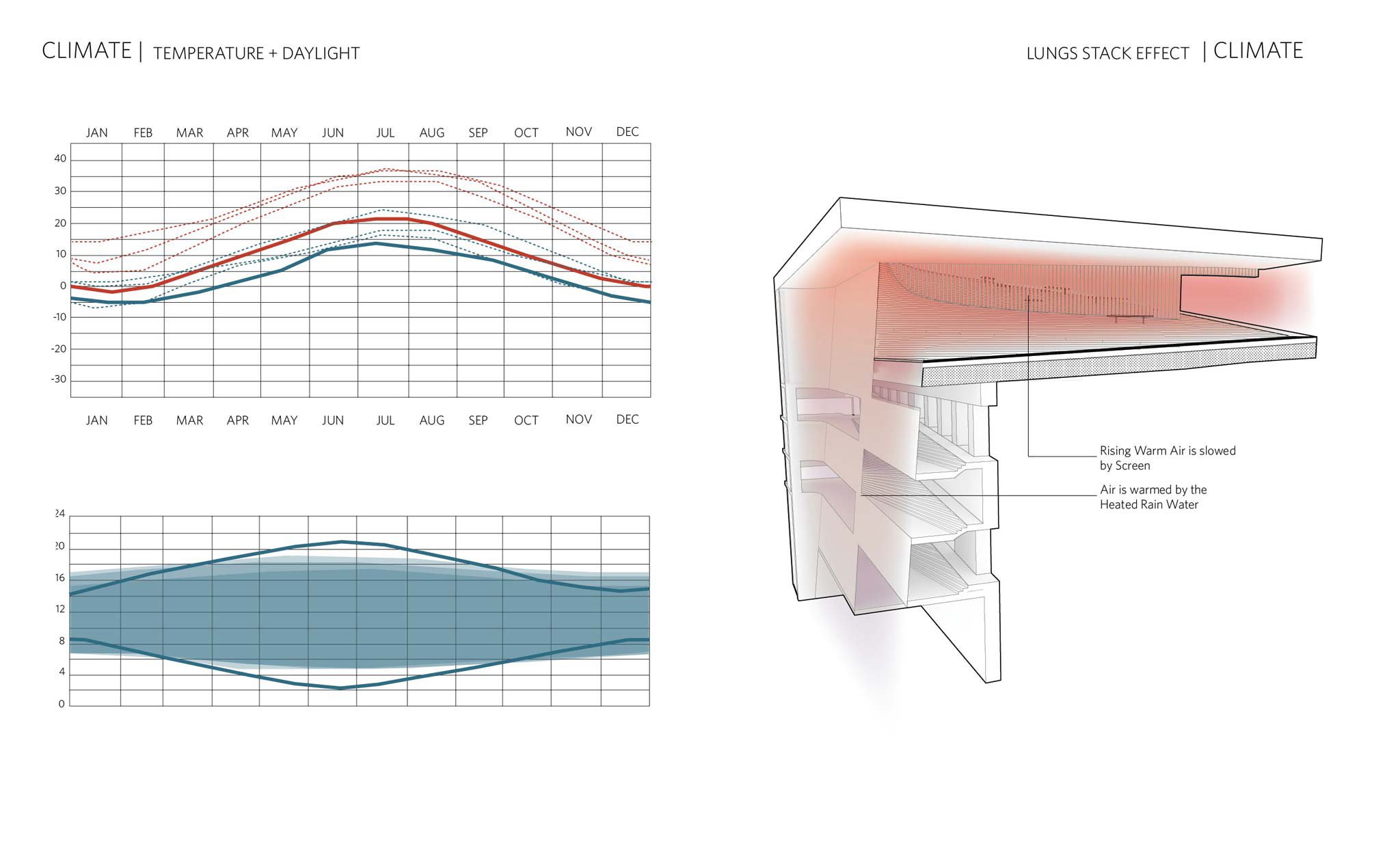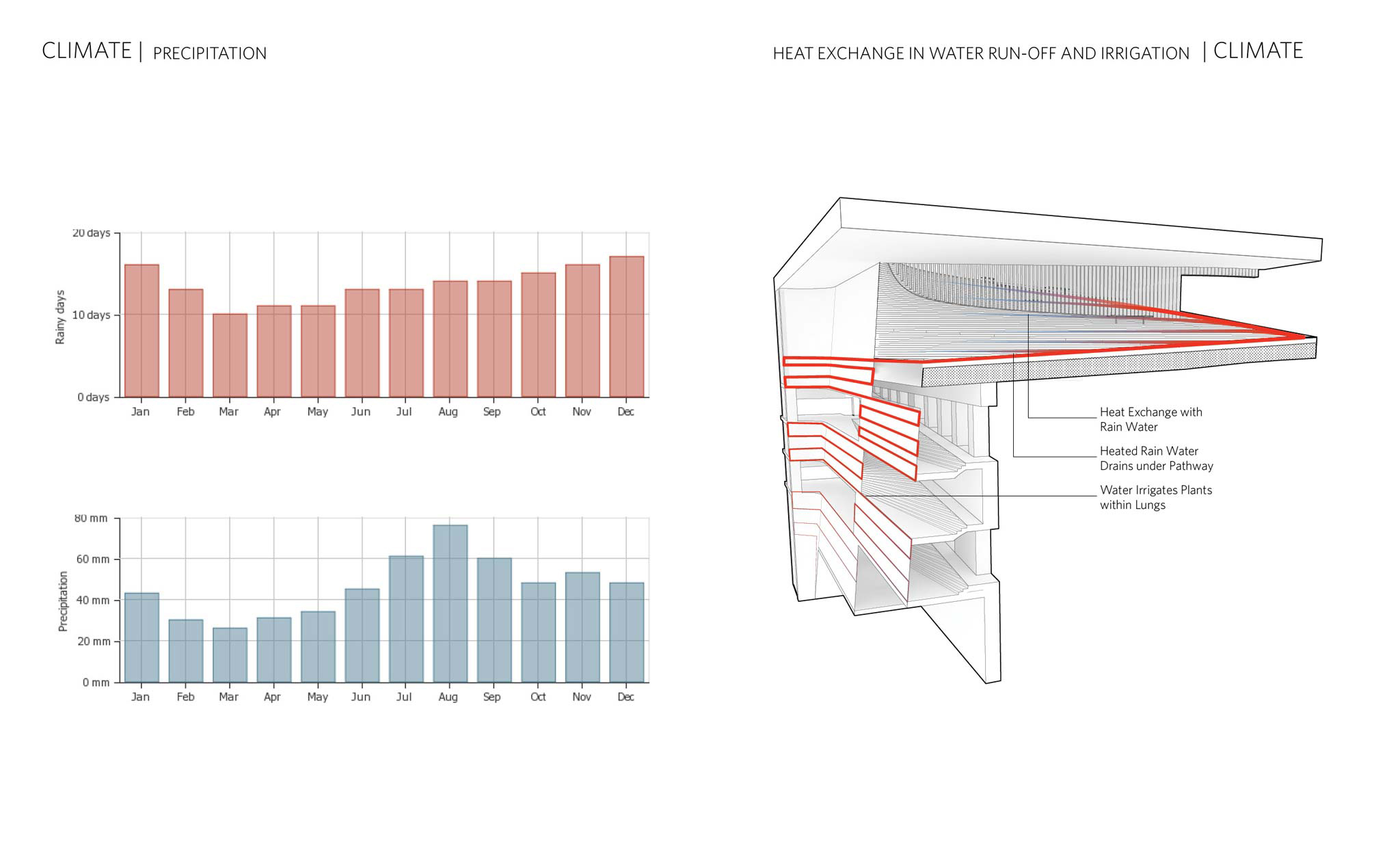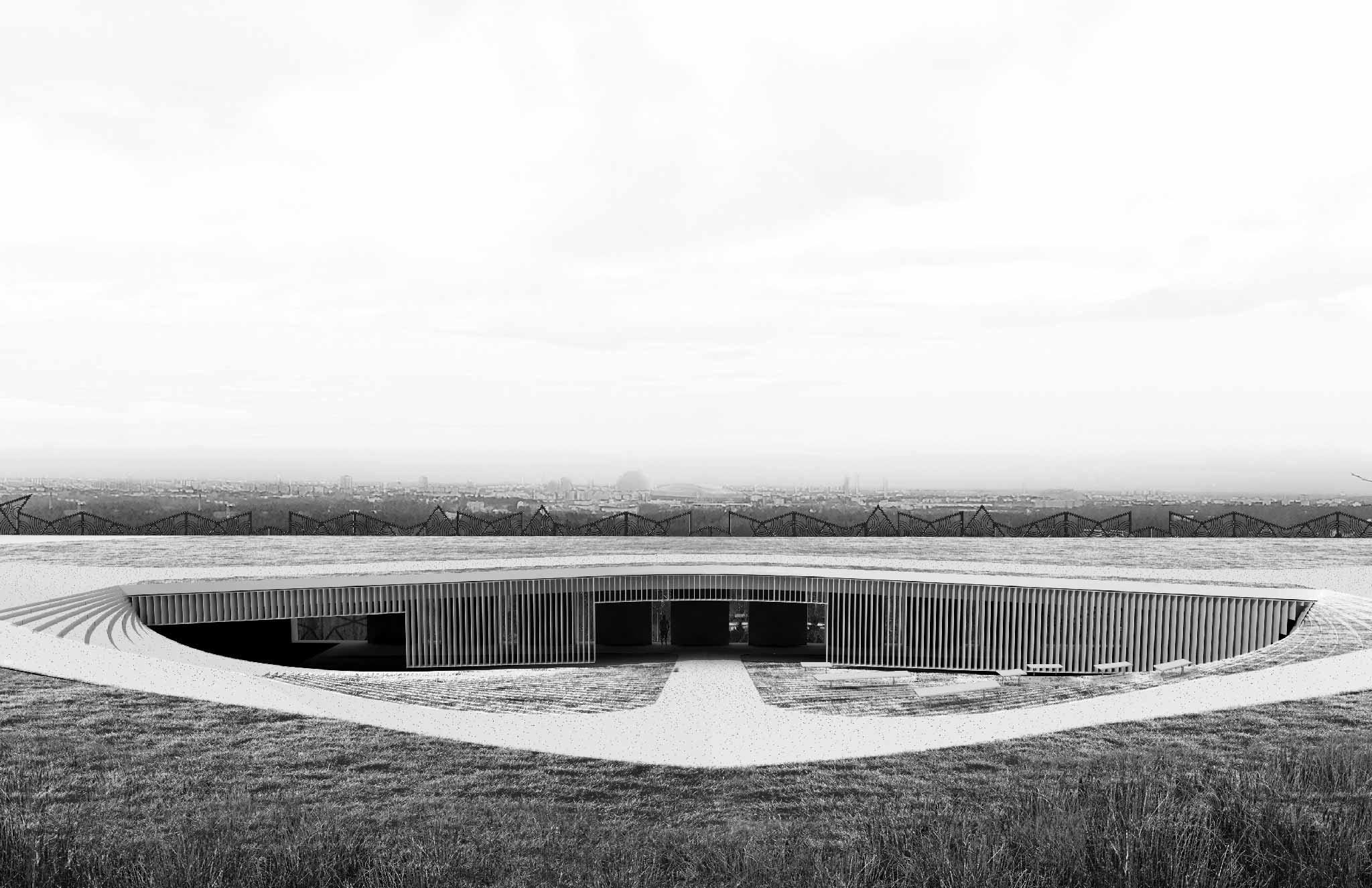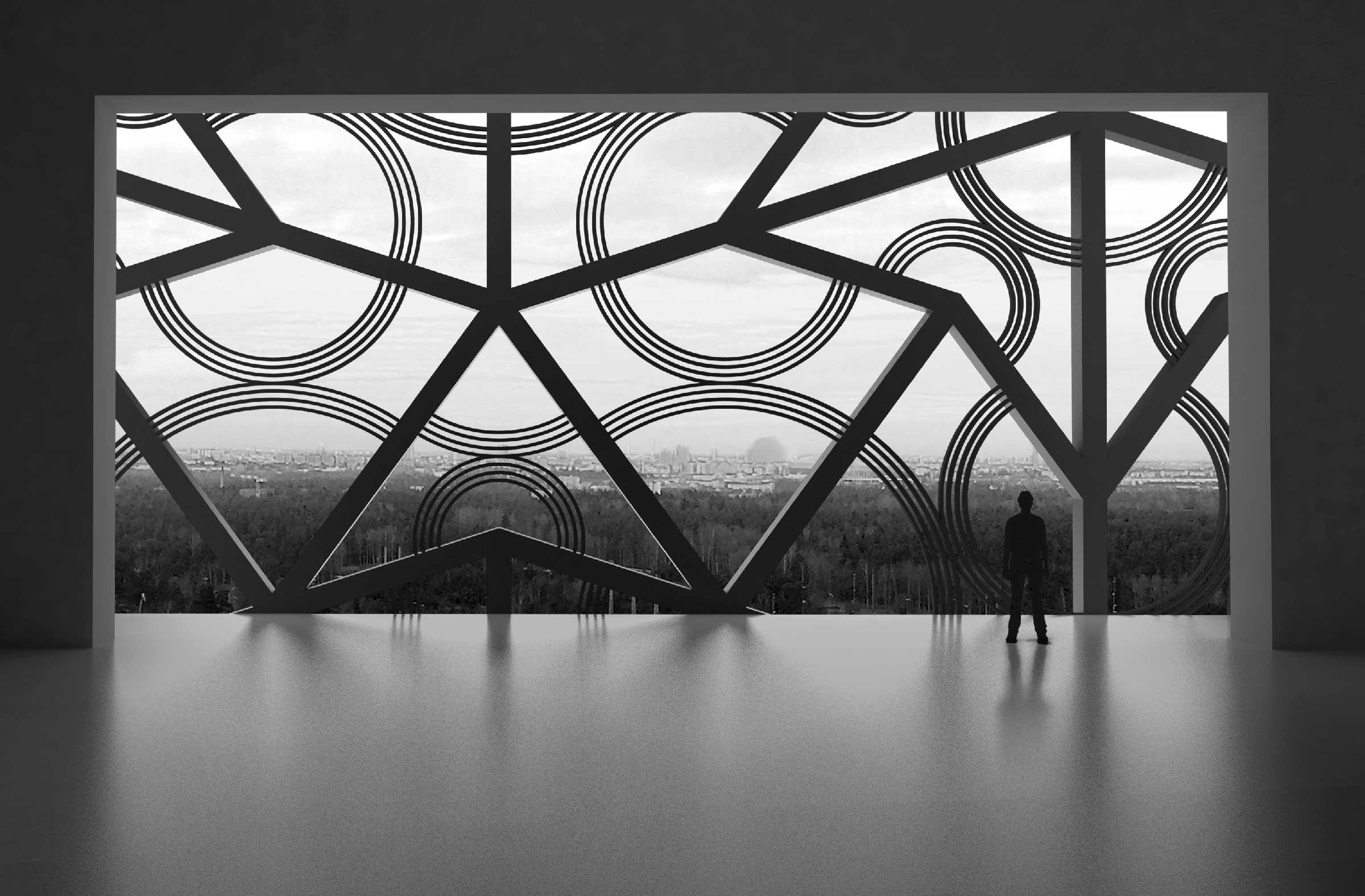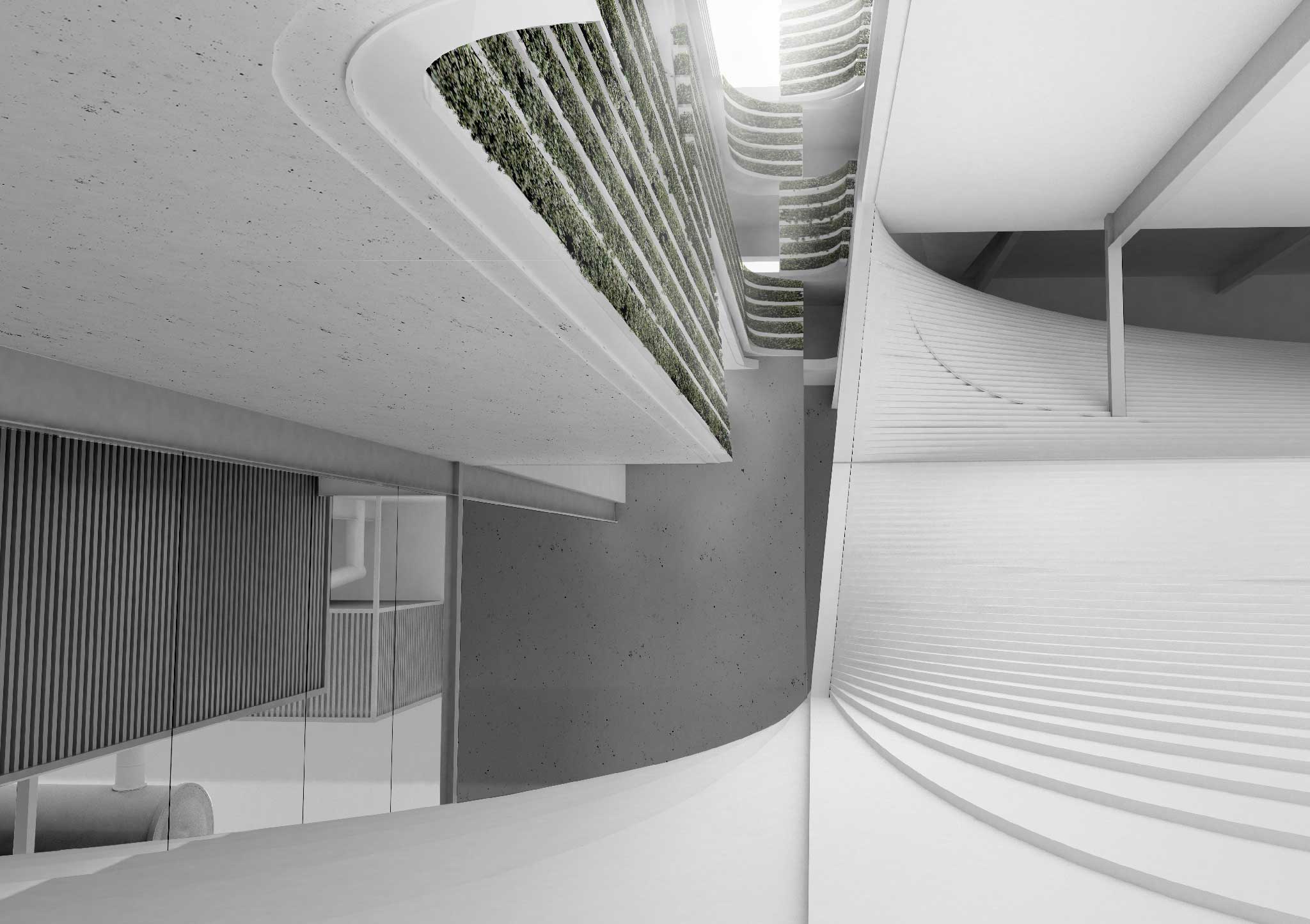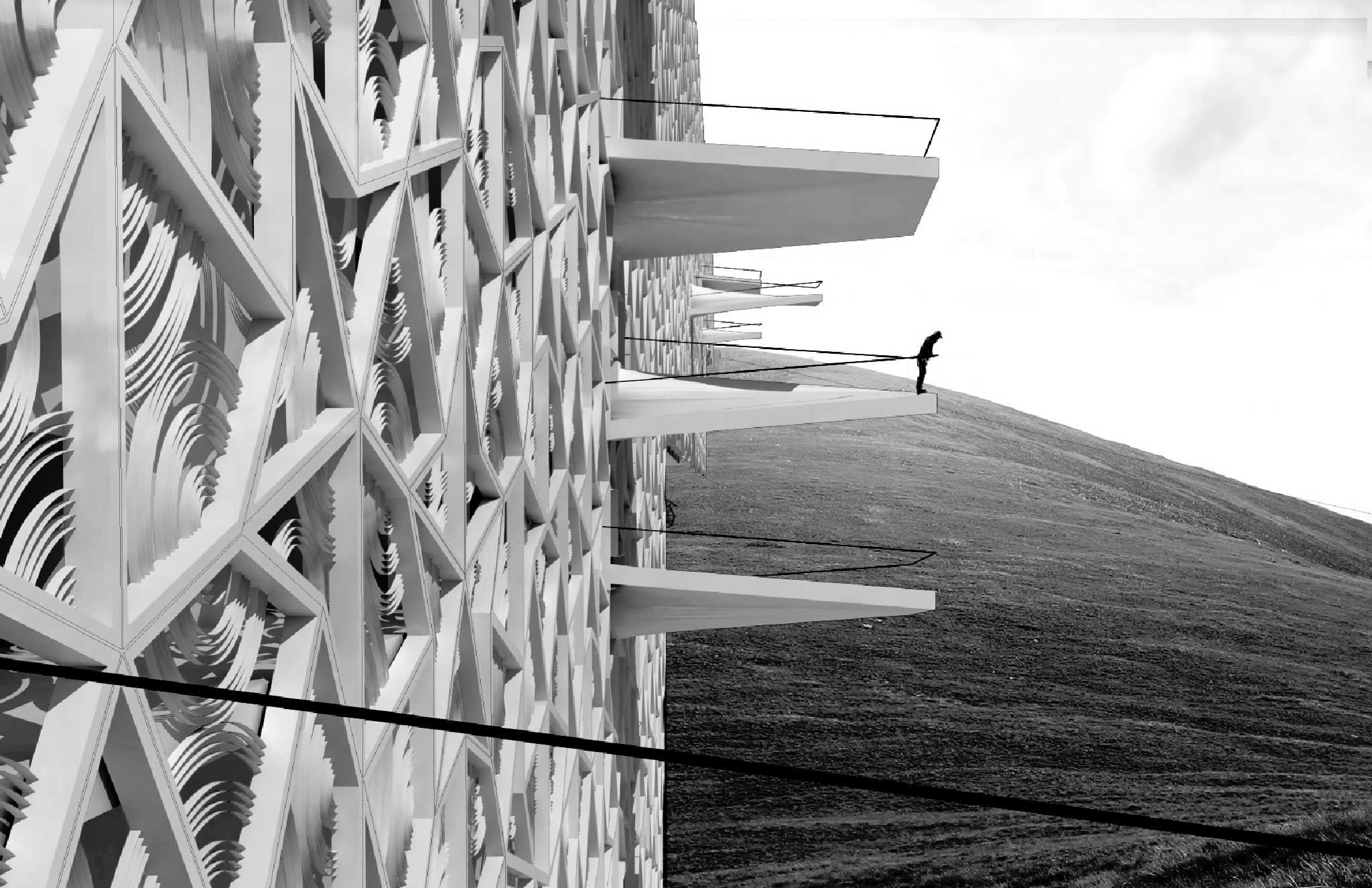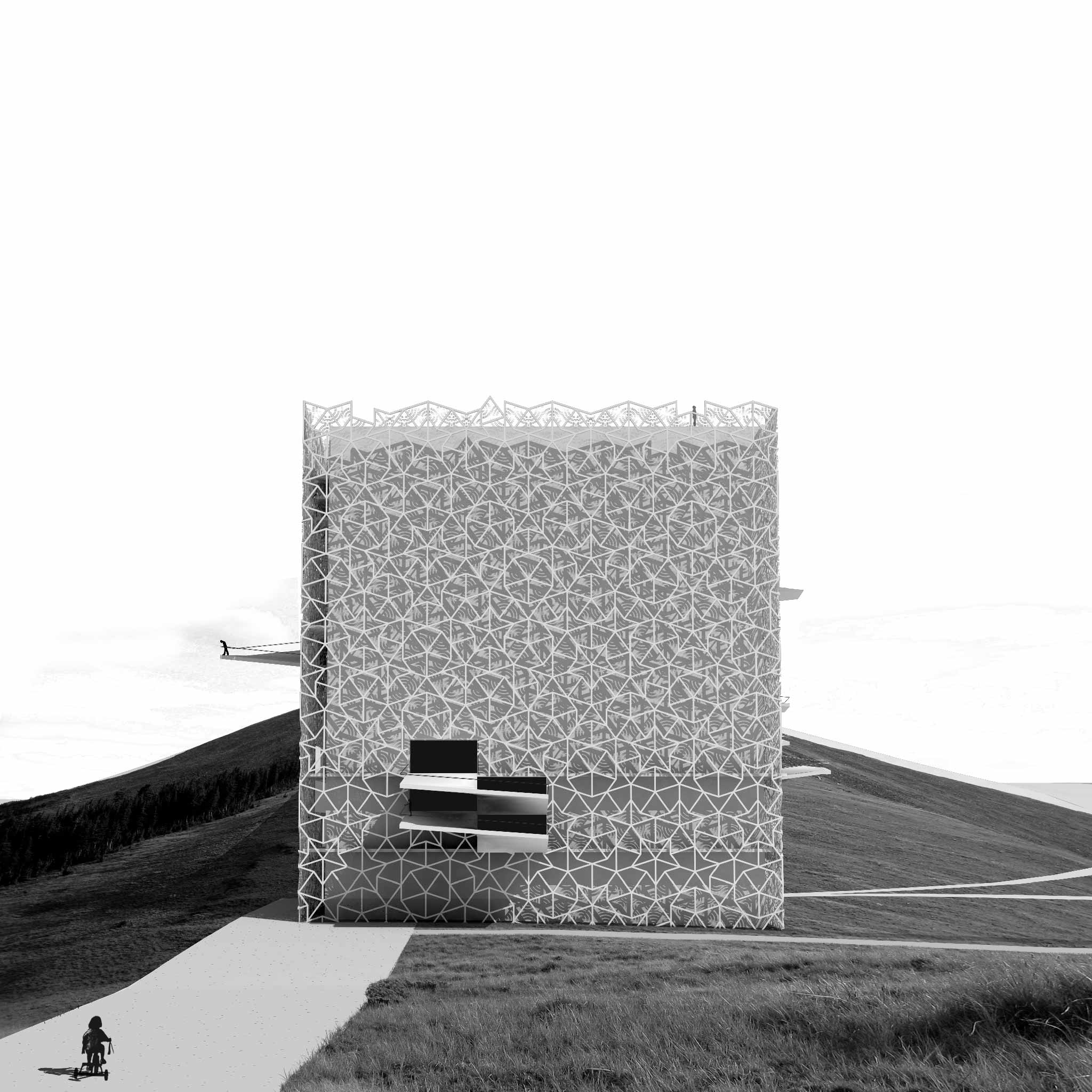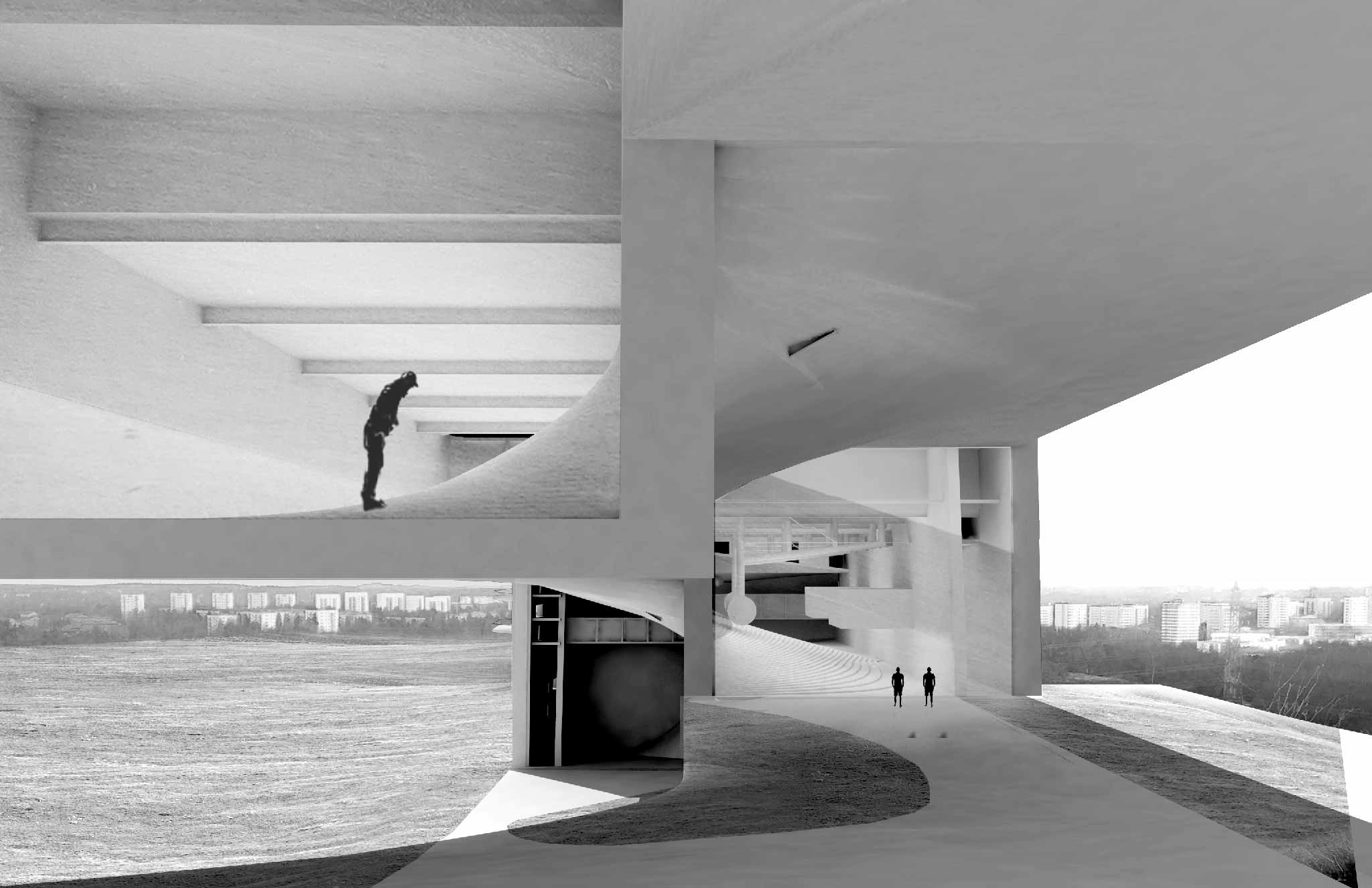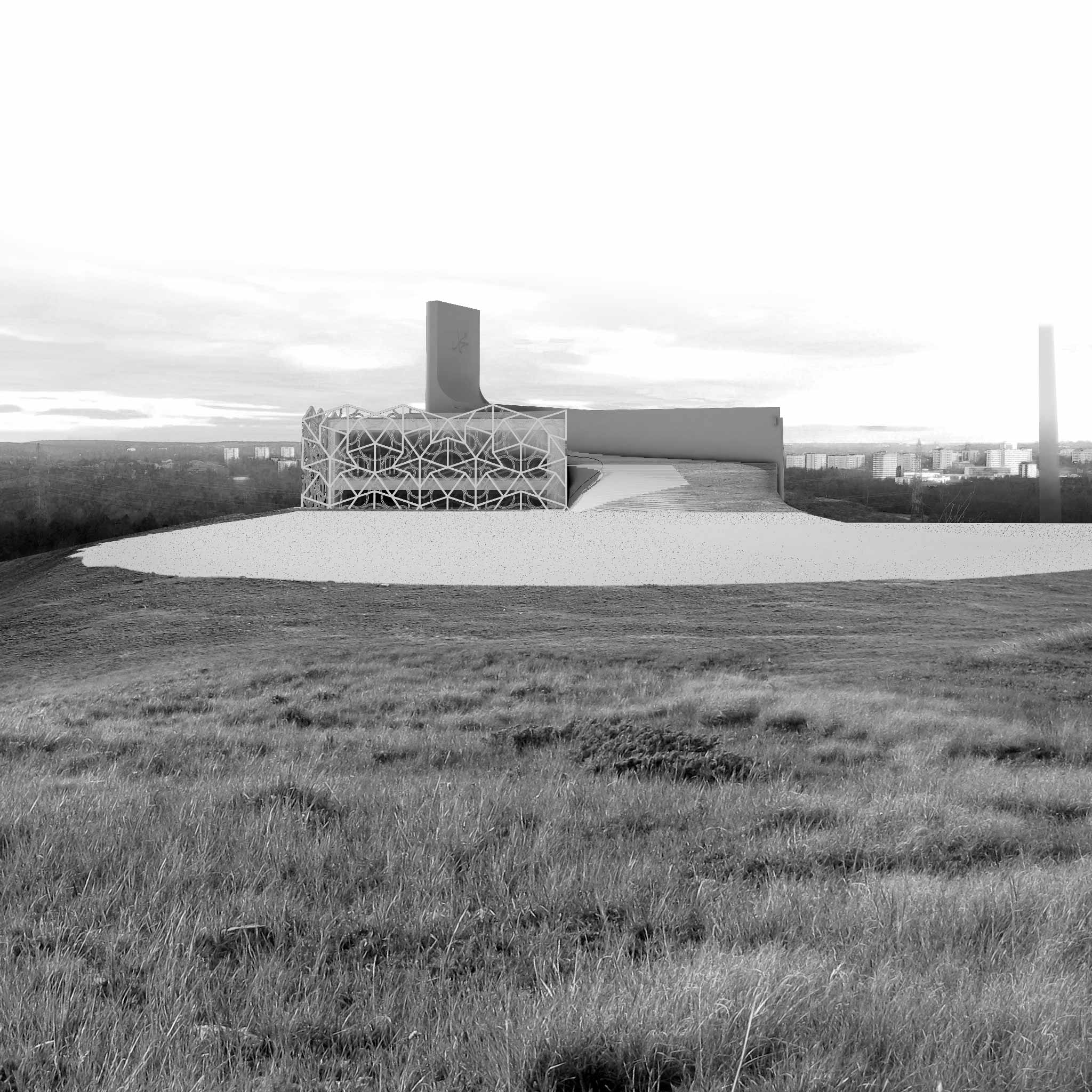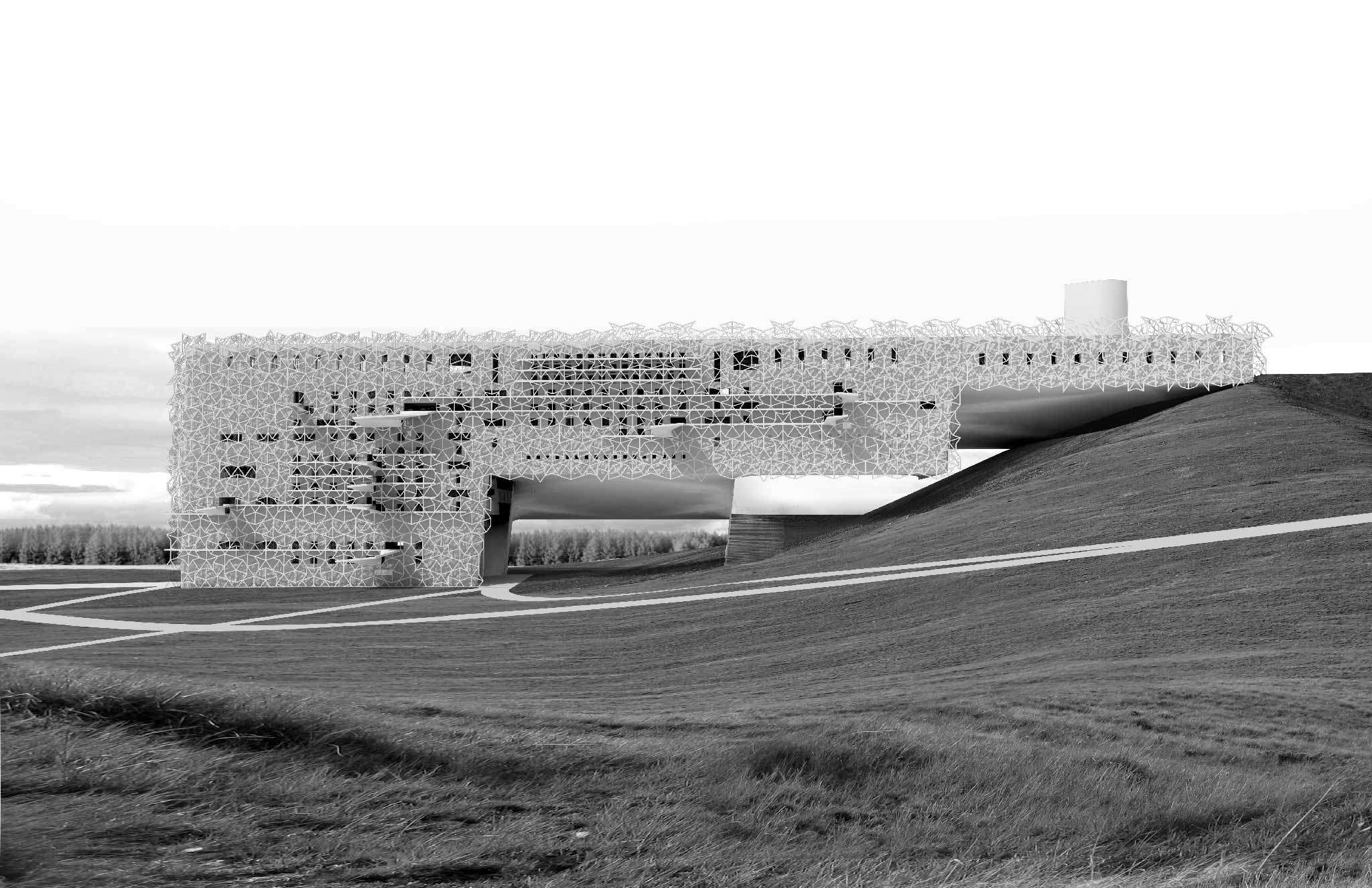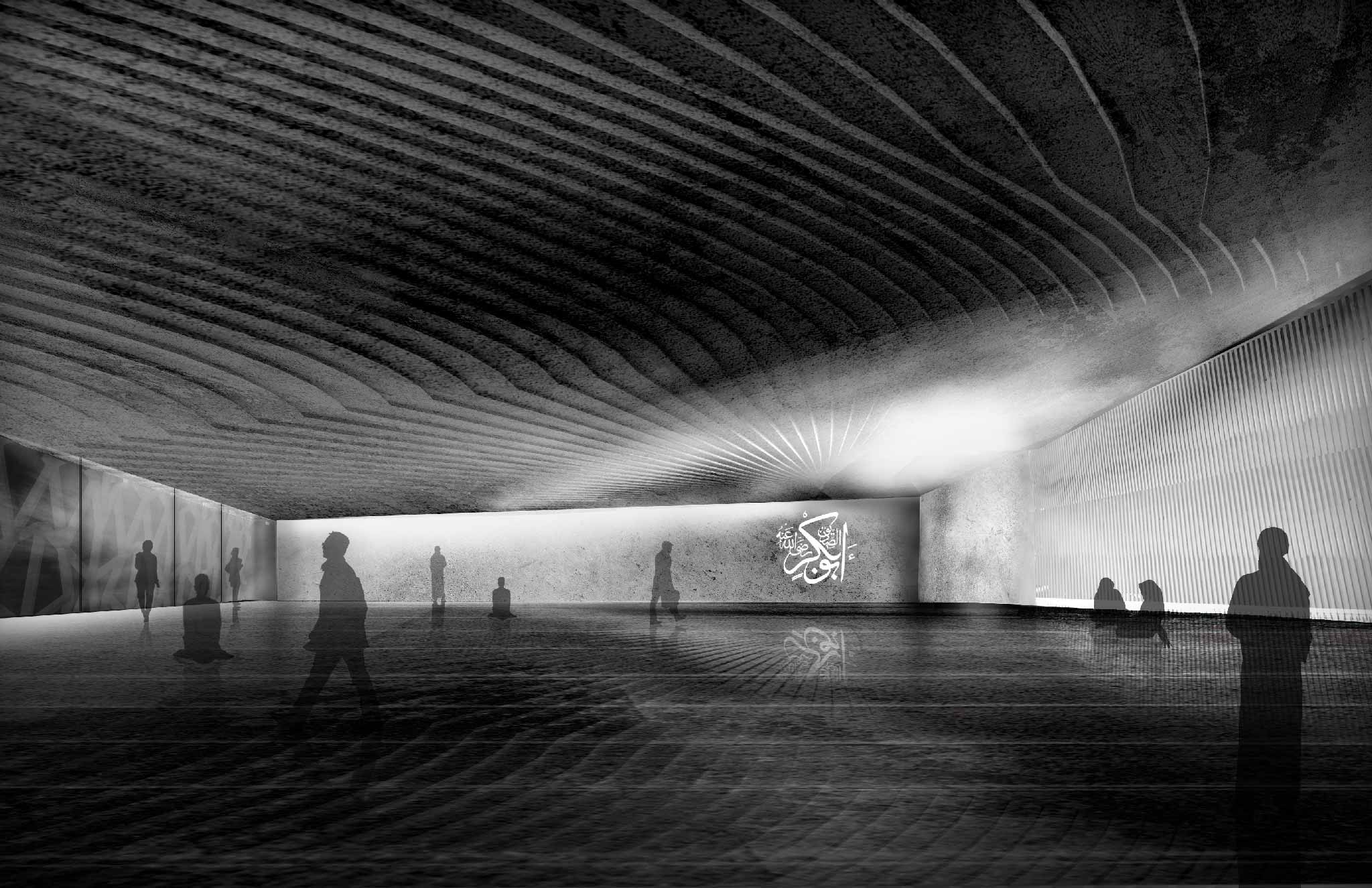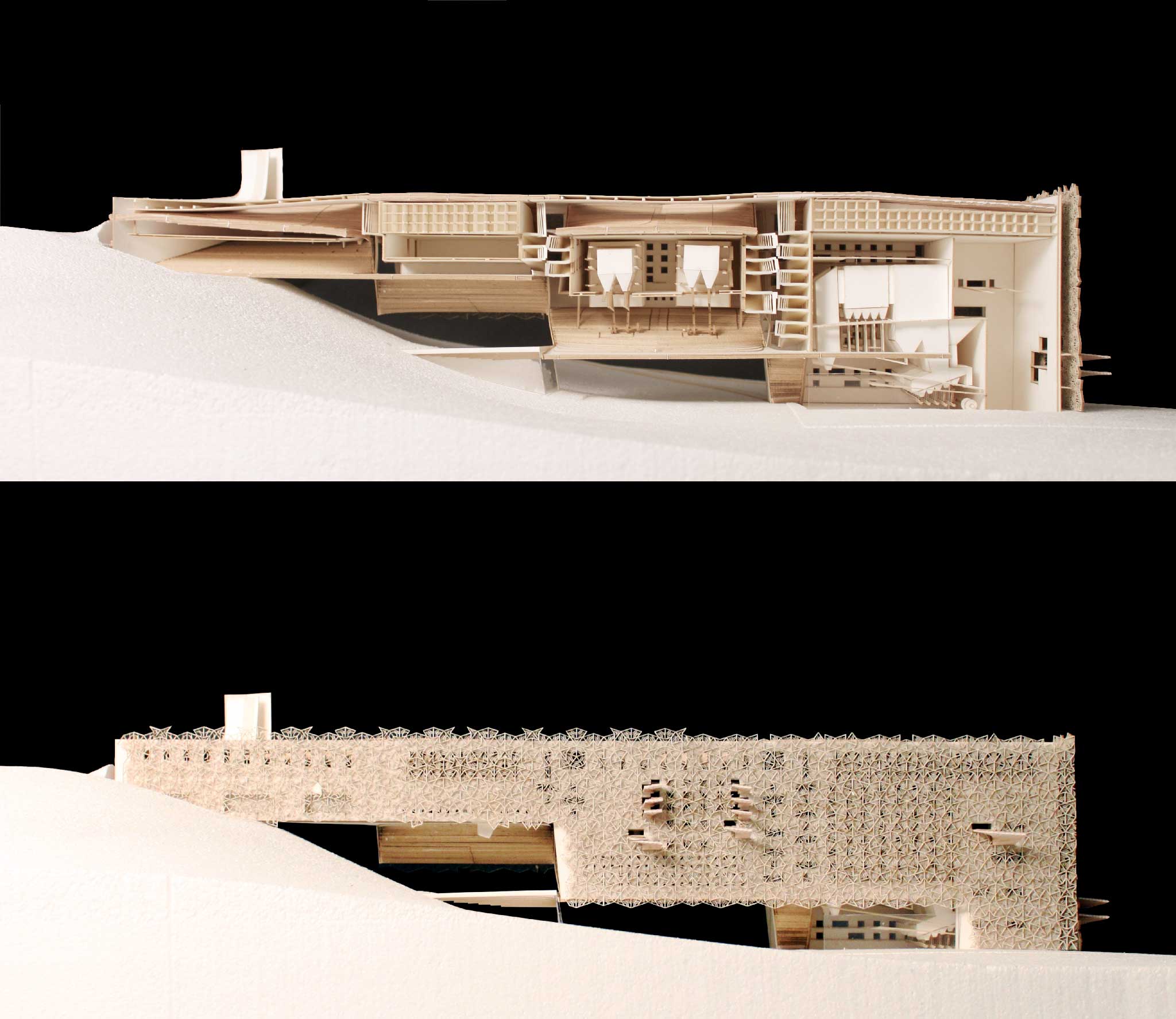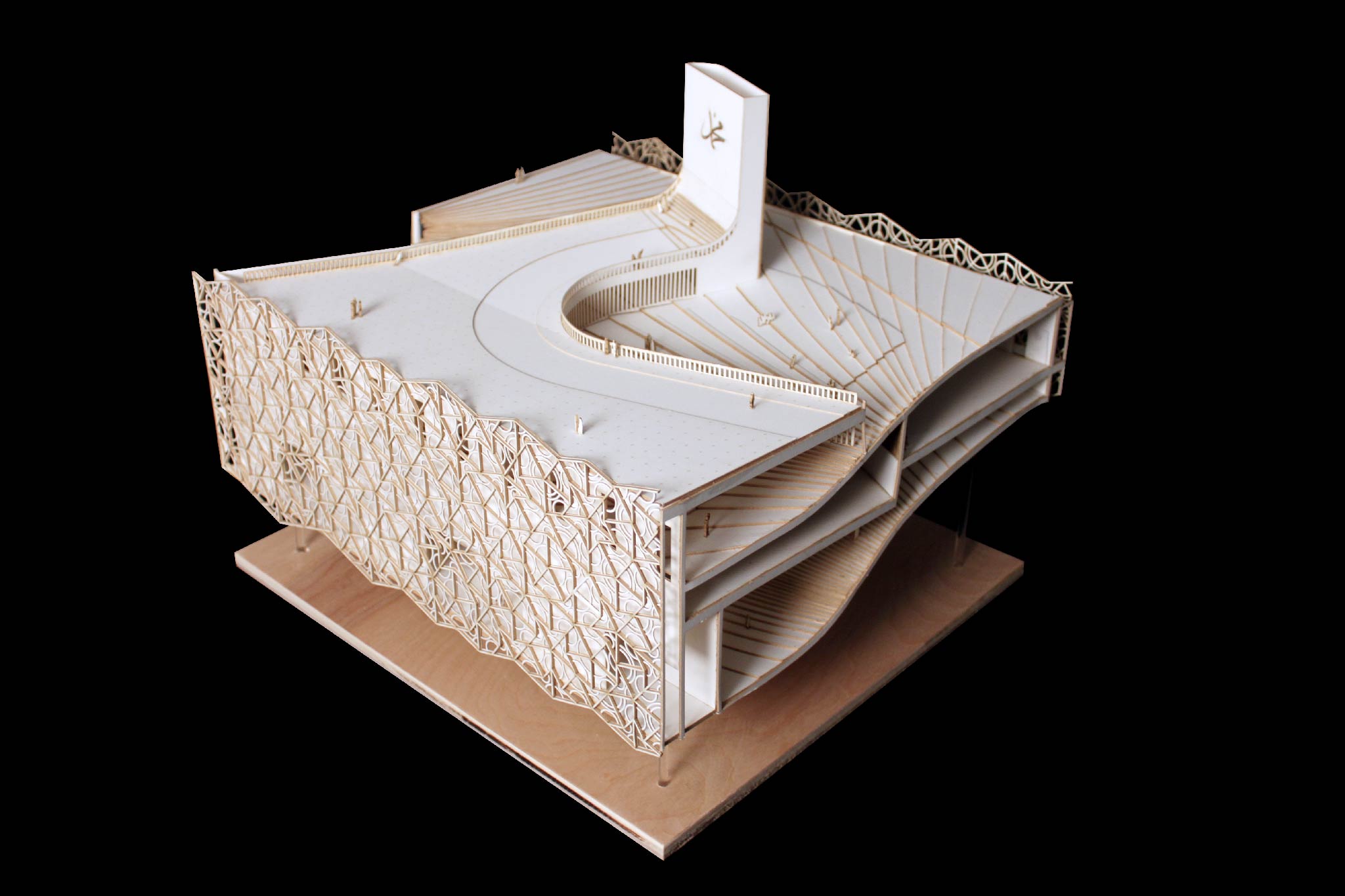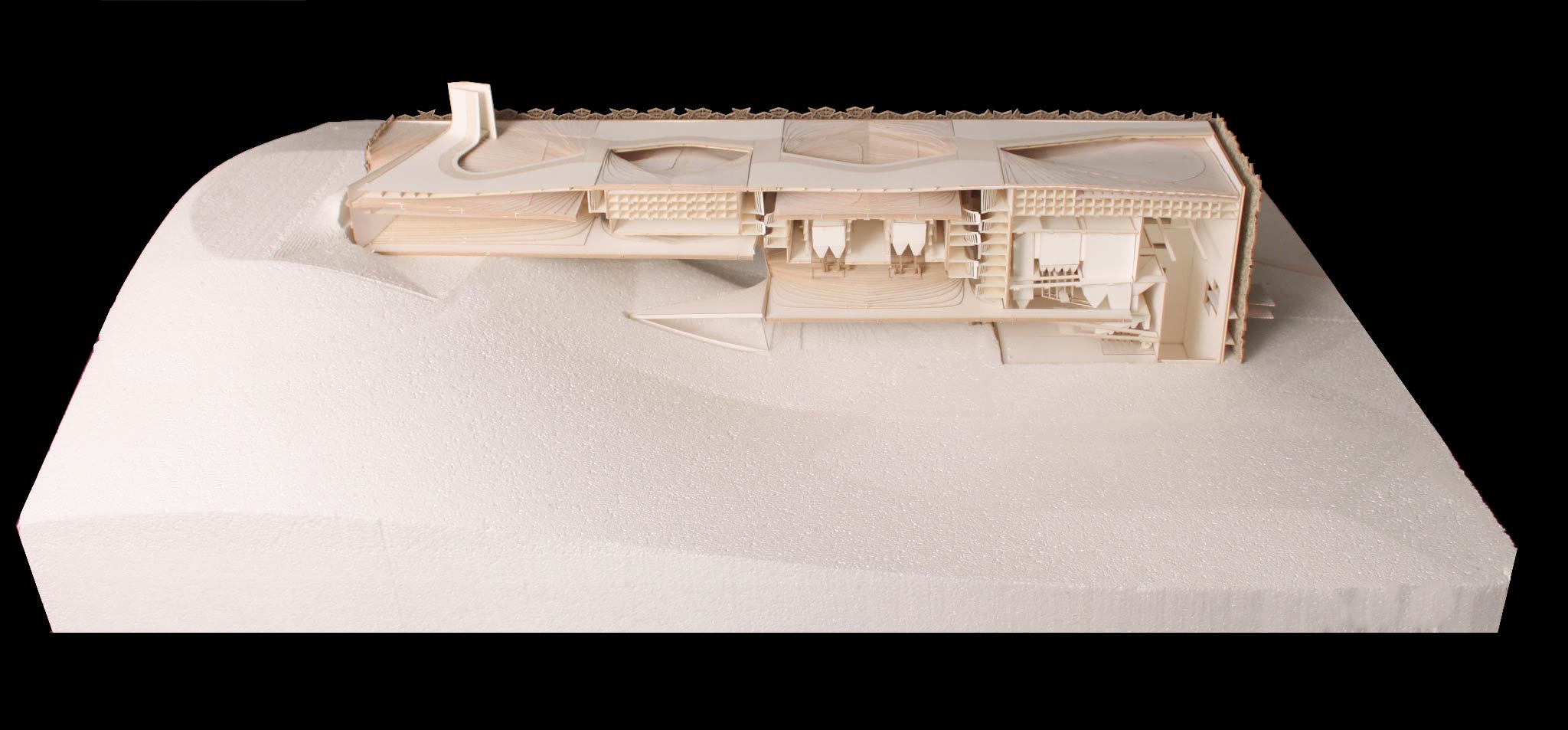 <! --/row -->
<! --/container -->